02 |
SPORTS MEDICAL EMERGENCY TRAINING:
With correct training – we can all save a life.
Emergencies always happen, anywhere and everywhere. Athletes are especially high risk in suffering a sudden cardiac death. The appropriate action depends on a matter of seconds. In most cases, the heart rhythm may be the cause and through immediate initiation of life-saving action, the healing process if very high.
This is only possible if the « appointee to help » uses the correct methods, has been well trained, disciplined and skilled. In order to be confident and capable of under-taking an emergency situation, we offer a Sports Medical Emergency training programme.
Since 2011 we coach team doctors, physio-therapists and athlete trainers on the recognition and management of emergencies using modern dummies and defibrillators for practical situations.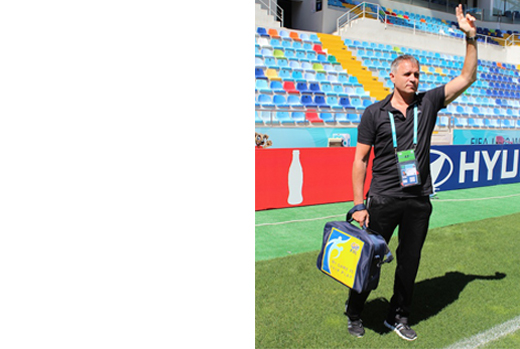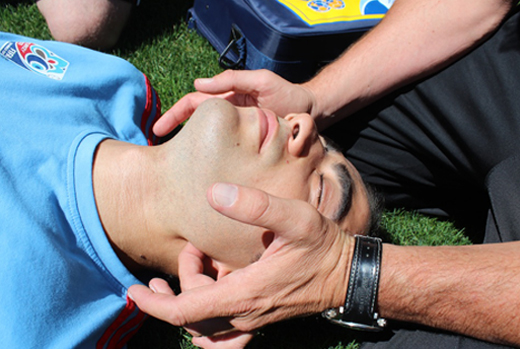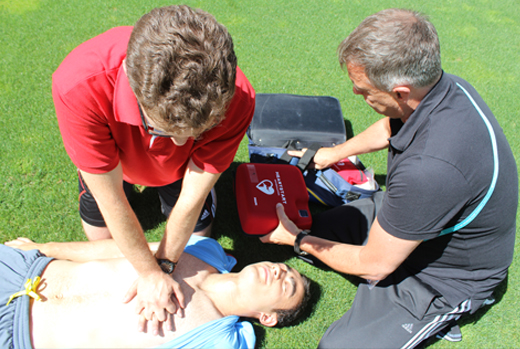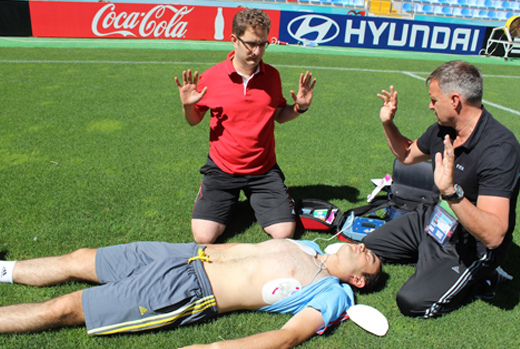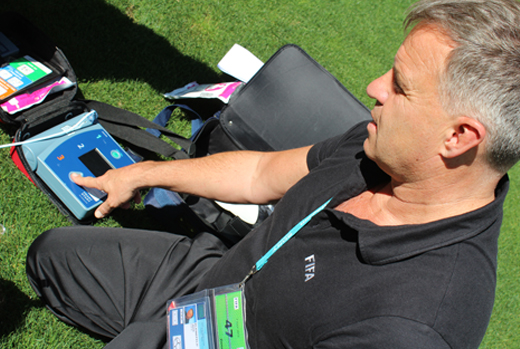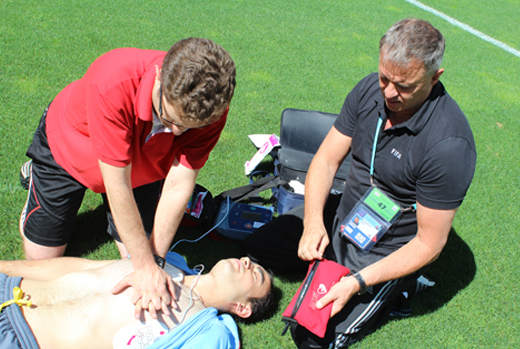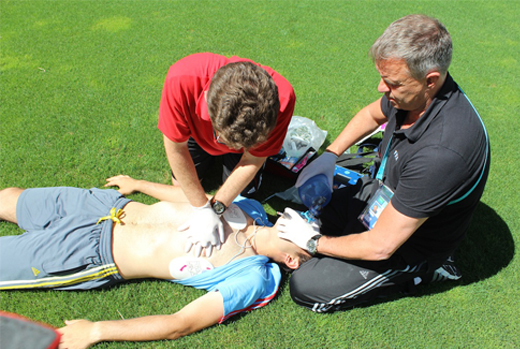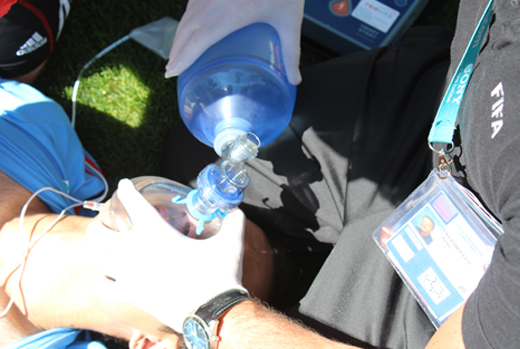 EMERGENCIES: A CASE FOR THE WHOLE TEAM
Saving a life involves teamwork. We offer individual training, including the possibility of forming an emergency team at your location. We place a lot of worth on team-work, communication and a structured course of action. Duties and responsibilities are clearly defined.
The goal being:
In the event of an emergency, everyone must be aware of his/her responsibility. Training is in accordance with the guidelines of the European Heart Association by experienced emergency physicians who have the additional qualification of "Emergency Medicine". Our faculty members have several years of experience as doctors and lecture at state-approved paramedic schools. They are supported by paramedics and are familiar with the BLS method.
Our Sports Medical Emergency training course focuses on the following:
Theoretical medical background knowledge
Identification of an emergency
BLS (Basic Life Support)
ALS (Advanced Life Support)
Airway management and application of a Larynxtubus
How to use an AED or defibrillator
Simulation and initiation of first aid in emergency situations:

Spine trauma
Neurotrauma
Allergic shock
Sugar
Epilepsie
Following the successful completion of the course, each participant will receive a personal certificate. In addition, we offer personalised advice along with the possibility of controlling your existing emergency equipment.